FOR MEN, WOMEN & TEENS / QUALIFIED EXPERIENCED THERAPISTS / EXCLUSIVELY ELLA BACHÉ
To Our Clients - Present & Future
"We will always do our best to listen to your concerns, and understand your needs,
then endeavour to exceed your expectations."
"No Two Individuals Are Alike" – Just Bache
Just Baché Beauty Therapy Clinic at Hazelwood Park, invites you to experience the ultimate in relaxation and pure pampering.Our highly trained therapists are 'CLIENT FOCUSED' and 'RESULTS DRIVEN'. We are committed to providing the highest standard of treatments and personal care. At Just Baché we provide luxury face and body treatments for men, women and teenagers, specialising in 'ANTI-AGEING' treatments and 'PROBLEM SKINS'.
"NO TWO SKINS ARE ALIKE" – Madame Ella Bache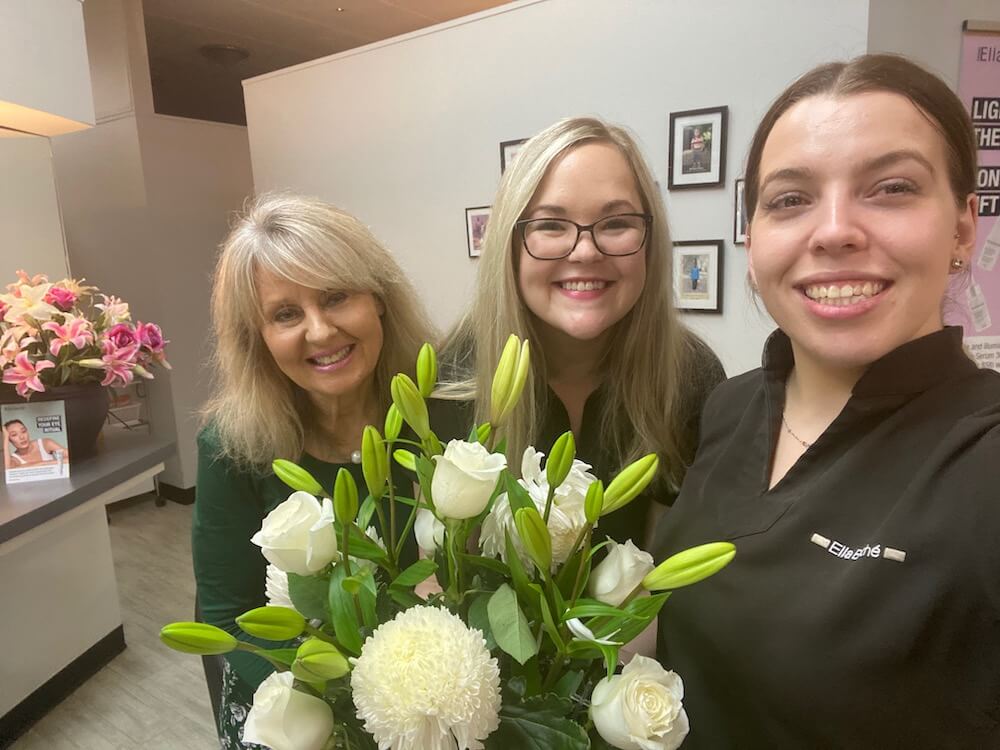 This fabulous treatment for the face and neck will gently but deeply exfoliate, reducing fine lines, wrinkles or congestion, leaving you looking bright and refreshed. Start your facial with a double cleanse and skin diagnosis. Next, enjoy our signature Organic Microdermabrasion of the face and neck, followed by a lash tint, Ella Bache treatment mask tailored to individual skin needs and hand and arm massage. Finish with an Ella Bache Moisture Protective and sun protection, and our NEW Glow Serum Drops. Bookings with Danni until 8th DEC 2023
Party Face & LED oR Neck Treatment
ADD a FREE LED light therapy treatment to assist with collagen stimulation, healing, circulation, inflammation, acne, pigment and pain OR Eternal Neck treatment mask. Bookings with Danni until 8th Dec 2023
Bookings with Danni until Dec 8th Dec 2023
Combine the nourishment of an oil with the performance benefits of a serum and minerals to create instant luminous, dewy skin in just a few drops.
A complex blend of Postbiotics and Peptides strengthens and fortifies the skin barrier whist an intense blend of hydrators binds moisture, nourishes and plumps skin. Enriched with Kakadu Plum and Lupinus Albus Seed to optimise skin tone and revitalise dull tired skin. Light-reflecting pearlescent minerals instantly create luminosity on the surface layers of the skin. Skin appears dewy, fresh and prepped with a radiant veil across the skin for ultimate glow. 
30ml    RRP $79.00
"I call them my miracle workers at Just Baché! Sceptical by nature, I eventually decided to give Medilift a try, hoping that it would freshen up my tired face.
The results have been astounding – 10 years have melted away!
Although it takes dedication from the practitioners and client, the results have been so worth it!"
–  Helen